Graham Reid | | 1 min read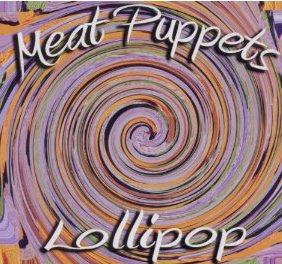 The very great Meat Puppets out of Arizona delivered exciting, desert-baked psychedelic rock with an edge of country and hard rock in the Eighties. If the collected lyrics of Curt Kirkwood would stump even the most dedicated thesis writer with an interest in surrealism, it hardly mattered.
The guitars would sear off into the wide open spaces driven by a tight rhythm section of brother Cris on bass and (for a long time) drummer Derrick Bostrom.
In recent years they have pulled in their wonderful excesses although retaining that country-grunge drone approach and on this, their umpteenth (13th?) studio album, fans of their eariler attack might feel a little disappointed by the opening bracket where constraint seems to be the over-riding consideration.
Hour of the Idiot further in however packs an exciting punch -- North African-sounding drone, churning guitars and a paint-stripping solo -- which is all over in three and a half minutes. There is as good later on the thumping, Sabbath-conscious Way That It Are.
But the chief feature of this outing is that the Kirkwoods (now with drummer Shandon Sahm, son of Doug, back) have decided economy and the country-grunge elements should be more to the fore in songs which are often disarmingly melodic.
The opener Incomplete works minor chords and some pure Sixties pop changes to delightful effect (unless you were expecting a psychedelic explosion in a guitar factory) and throughout are memorable songs coloured by skewed guitar shapes as of old, just more restrained and pointed. The grunty guitar on Orange sounds like a bulldozer revving up -- but there are also songs here (Lantern, Town) which roam closer to country-rock.
Nothing here crosses the five minute mark - most fewer than four -- and everywhere Meat Puppets gently remind you why they were one of the essential bands of the Eighties and early Nineties, even if too few recognised it at the time as the world looked to Seattle.
Like the sound of this? Then check out this.