Graham Reid | | 1 min read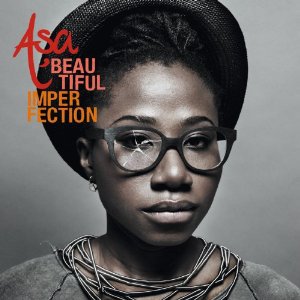 Three years ago the self-titled major label debut of this Parisian/Nigerian drew intelligent links between the socially conscious music of Joan Armatrading, Tracy Chapman and Bob Marley, and contemporary soulful R&B.
That album was a real gem, but regrettably went past far too many who might have embraced it, and Asa (pronounced Asha) as a smart soul diva who seemed to display none of the emotional and musical extravagances of lesser but more famous talents.
That album also set her up for this mature outing where where some of the social messages are pushed slightly back while sassy clubland soul and funky grooves come to the fore.

The opener Why Can't We ("be happy . . . be smiling") is lightweight and sounds like a stab at radio acceptance, but things tighten up with the soft reggae stylings of Maybe which reflects on a world of pain and increased security in the days of terrorism.
Be My Man finds her in that slinky clubland mood with a very cool horn section; Preacherman drops into conscience-prodding blues and intelligently offers up some of her own discomforts about losing her way (fame and money don't make you happy, huh?); and the terrific The Way I Feel is sultry, finger-snap neo-jazz with slurry trombone and upright bass.

Elsewhere she works off acoustic guitar (the funky Dreamer Girl) . . . and for the dreamy Ore, the foot-tapping pop of Broda Ole and the chipping acoustic guitar groove of Bimpe she sings in exotic Yoruban.
Questions is a quietly provocative piano ballad which asks why how many women's childhood dreams have come true (men's haven't either probably) and how come there is so much religion but never enough love. . . .

Asa deals with big stuff while entwining it with tunes, grooves and heart. But she also delivers intelligent, soulful R&B pop.
Like the sound of this? Then check out this.