Graham Reid | | <1 min read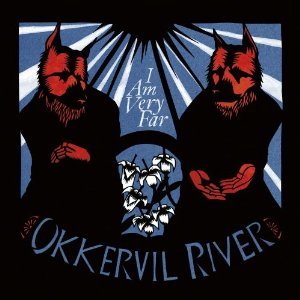 The last appearance of Texas' Okkervil River was them providing emotional support and the musical context for damaged cult figure Roky Erickson on his exceptional, moving True Love Cast Out All Evil.
Their singer/songwriter Will Sheff is one of the smartest around (he writes the most extraordinary and emotionally insightful ballads) and has a keen sense of pop history which he draws on but adapts for his own purposes.
So while this one knocks off a bit of Springsteen's stadium bombast (Rider), a touch of string-stabbed blues-pop crunch (The Valley) and piano-hammered ELO-like pop (White Shadow Waltz) for attention-grabbing effect, it is in material like the quivering, melodically gorgeous, sensitively arranged ballad Lay of the Last Survivor, the desperate, reaching melodrama of We Need a Myth and slowly unveiling widescreen pop of Your Past Life as Blast where this really pulls you close.

Sometimes the clever-clogs embellishments (the electro-squiggles on Piratess, too much with the strings in places) detract from the raw material and the oddly Celtic Hanging from a Hit is an earnestly portentous plodder.

As always, Sheff writes songs you want to hear but with a cast of two dozen players this takes their open-hearted inclusiveness a bit far and sinks the lesser material. You might prefer to hear half of this in an unplugged session.
Like the sound of this? Then check out this.