Graham Reid | | 1 min read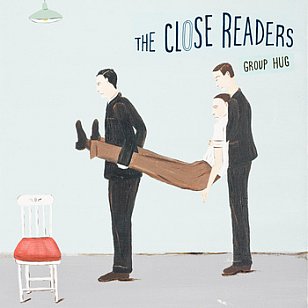 From the literary suggestion of the band name and the chief songwriter here – Damien Wilkins – you could guess some serious lyrical chops. Wilkins is founding editor of the literary magazine Sport, and teaches creative writing at Victoria University in Wellington.
He also has some small music credentials though. In the early Seventies he was in the Jonahs who once opened for the Chills.
But the Close Readers' indie.pop/alt.country sound (with debts to early Seventies Neil Young and Eighties Flying Nun in many places) doesn't sound the work of dilettantes.
The disturbing Lake Alice (which recalls Sneaky Feelings' jangle pop) is about the psychiatric hospital ("Have you ever been charmed/harmed by the same person in the space of an hour?") where Janet Frame -- among others -- spent time, and Okay at the end explores similar territory of emotional dysfunction ("you are not the worst we've seen today").
Between these are also the increasingly dark Elton John (peeled off from Young/Crazy Horse and referring to songs by Elton playing repeatedly) and the gripping but eerie Iris DeMent ("by accident we must have killed you") where an album by American singer DeMent reminds of the incident in various ways over time. Elsewhere are a car accident, the loss of a friend, the song Bipolar . . .
The Close Readers' lyrics invite close reading but their familiar pop-rock sound invites you in to this musical equivalent of our "cinema of unease".
Like the sound of this? Then check out this.