Graham Reid | | 1 min read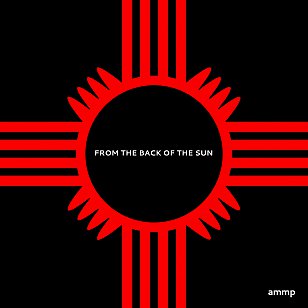 You have to admire -- and be something in awe of -- this four-piece from Wellington. They set their controls at "epic: stadium width" and manage to write and deliver material which matches that enormous ambition.
Living rooms feel far too small for their industrial strength, well-crafted U2-like sound so it's no surprise their new single Day One has picked up widespread rock radio play. And that success follows a number of conspicuous accolades, notably the two opening tracks Let the Sunlight In and Sgt Mayhem being semi-finalists in the International Songwriting Competition.
Their track Ironman (included here) was also on the recent Anthem in Black CD of inspirational songs for New Zealand athletes competing in the 2012 Olympics. And believe me, if AMMP can't pump you up no one can.
To their credit they have produced eight music videos (only two with NZ on Air assistance) which suggests they are, in marketing terms, "the complete package".
These songs -- produced by the band's singer Andrew Masseurs and guitarist Mathew Powell and mixed Chris van der Geer who knows a thing or two about how rock should sound -- explode out of the speakers, but are also finely crafted for radio and attention getting (Choruses! Pointed guitar playing!! Bono in the house!!!)
For a debut (six of the songs previously released as singles, excluding Day One) this is mighty impressive and my guess is their timing -- Rugby World Cup right around the corner -- is impeccable.
This is adrenalin rush music and Masseurs has an astonishing lung capacity as well as melodic control. Check out Go with its chiming-nagging guitar from Powell and the locked-tight rhythm section of bassist Jason Murphy and drummer Andrew Richardson where Masseurs shifts from that stadium reach, yet manages an emotional intimacy.
Yes, there are some smartly placed breathing spaces -- the slower Always is the lighter-waving moment -- and my suggestion is we give these guys a stadium, a lightshow and an audience and they won't disappoint.
Fearfully impressive.
Like the sound of this? Then check out this.