Graham Reid | | <1 min read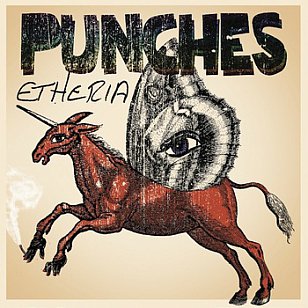 Singer/bassist Kelly Sherrod and guitarist/singer James Duncan – both formerly in Dimmer among other previous band experiences, she now based in Nashville – follow the dreamy folk-psychedelia of their self-titled 2006 EP with this beguiling, hypnotic album recorded long distance and lowkey in distant home studios, which makes remarkable . . . although also a product of our hi-tech times.
The scoured vocals and rusty-guitar aggression of Hold Your Head ("scrub your skin to the bone") and the increasingly menacing and oppressive gloom of Blue Moon in the centre leap out from the whispery dreamscapes like a nightmare and prove all is not benign in this ethereal world. But mostly these seductive surfaces pull you into a slightly chilly place awash with guitars, layered vocals (to choral effect on the claustrophobically beautiful Give It Up), strange percussive elements and dynamic shifts (the jump through the fractured looking glass of Cold Night).
Pop is not ignored (the angular urgency of Downtown, the alt.folk angle of Tools of the Trade) but the whispery and unnerving Ill Devotee invites you that uncomfortably neon-lit place where David Lynch is your host. The nine minute The Notes You Don't Hear is shapeshifting astral prog-folk which – with flugelhorn, weird synths, strange string effects -- is never predictable.
Etheria is engrossing, often otherworldly and a fascinatingly uncomfortable state to be taken to. Scarifyingly good.