Graham Reid | | 1 min read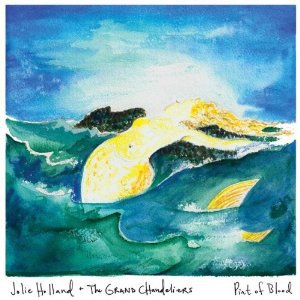 This being Holland's first album since 2008's excellent The Living and the Dead, it naturally arrives much anticipated. But while some have suggested it harkens back to her style on the very popular Escondida of '04, to these ears it sounds the natural extension of its predecessor.
She again has the same producer Shahzad Ismaily, her songs have a slightly battered and emotional quality, guitarist Marc Ribot is back as part of the trio with Ismaily and Greg Gersten (although seemingly only makes one appearance), that peculiar phrasing remains intact ("pass" becomes "pay-aass"), the poetics are not dissimilar . . .
This certainly feels more live-in-the-studio than the previous album -- neatly up-close and slightly raw in places -- but no matter where you discovered Holland (who was a founder of Be Good Tanyas) this one will delight.
Gersten's guitar and Ismaily's shuffling beats bring a sprightly South African township jive feel to Little Birds, but they follow that with the melancholy and gorgeously melodic ballad The Devil's Sake ("I got drunk on an old photograph of you") where Ribot's steel guitar and ukulele add an eerie, swamp-at-midnight mood.
Gersten's brittle playing adds some serious edge to many of these songs (the weary opener All Those Girls, the "Tumbling Dice guitar" on the desperate, Lucinda Wiliams-like Remember) and Holland slides easily from weirdly upbeat material (with disconcerting lyrics) to slower ballads where she sounds like she's wringing the emotion out from some place deep within (Honey Girl).
Many have found her unusual phrasing and pronunciation something of a hinderance (it does sometimes smack of an affectation) and that will maybe remain an issue.
But these strangely realised songs and their immediacy will get most people past that.
Still a voice to be reckoned with.
Like the sound of this? Then check out this.