Graham Reid | | <1 min read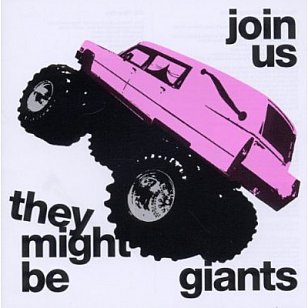 Like Jonathan Richman and Weezer, New York's They Might Be Giants had nerdy charm when they emerged some 15 albums ago and it was fun to hear them on the theme to Malcolm in the Middle and record some songs for a Disney kids' show.
Two years ago they did a science-themed children's album (Here Comes the Science).
They seemed to be successfully amusing themselves, and the Giants' John Linnell's solo album State Songs in '99 was smart, enjoyable and disappeared overnight.
You'd have to be a little geeky to follow them over the years. So while this will go past most, it isn't without its knowing poppy charms (think Conchords-meets-Nilsson), lo-rent electronics, and witty or curious lyrics ("Can you crawl from under the porch without a helmet" on Let Your Hair Hang Down).
With 18 songs in 48 minutes nothing outstays its welcome – a few so brief they make no impact – but there's no denying their dry humour (titles include You Probably Get That a Lot, When Will You Die, Judy is Your Vietnam which is goth glam-pop) on tunes pared to essences. 2082 and Three Might Be Duende are brilliantly bizarre and essential downloads to puzzle over.
Simple-sounding pop for not so simple people.
The album Sheldon from The Big Bang Theory might like if he discovered popular music.
Like the sound of this? THen check out this.