Graham Reid | | <1 min read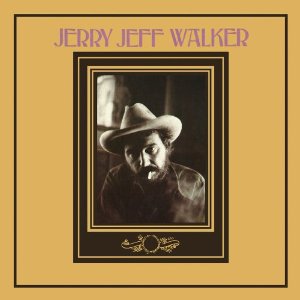 First released in 1972 and only now available on CD (here expanded with five extra songs including a 2002 version of his classic Mr Bojangles), this album was one which introduced Texan Walker as part of the left-field non-Nashville country acts of the day alongside Kris Kristofferson, Willie Nelson, Guy Clark and Waylon Jennings.
In the liner notes Walker -- who has actually recorded about 30 albums -- speaks of being studio averse (he says cutting tunes sounds like surgery) yet on these dates recorded live in Austin and New York he enjoyed the support of top drawer players like guitarist/violinist Dave Bromberg, mouth harp player Mickey Raphael and others on songs which sometimes stand on the edge of country rock.
Although his originals are often folksy and poetic if slightly downbeat, he also delivers excellent versions of Guy Clark's That Old Time Feeling and LA Freeway, and Rodney Crowell's Song for the Life among the bonus tracks.
Many years ago an encyclopedia of country music made an astute observation about Walker: "A low-key approach denied the artist the same commercial success [as Nelson, Jennings etc], but Jerry Jeff has enjoyed the approbation of colleagues and a committed cult following. His wry humour is often blunted by sentimentality, yet he is capable of turning trite into simple eloquence".
If you can't say it better, then let others say iot for you. Just have.
A welcome and very long overdue reissue.
Like the sound of this? Then check out this.