Graham Reid | | 1 min read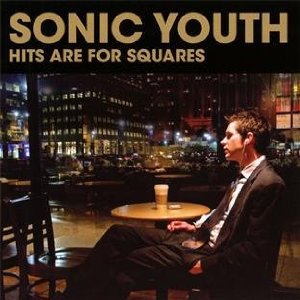 Smart move under a great title. Not a "greatest hits" (has there been even one?) or even a "best of", but a selection of their favourite SY tracks chosen by the likes of longtime fans Radiohead, Eddie Vedder, film maker Gus Van Sandt, actress Catherine Keener, Beck and others.
That piques interest on a number of levels -- and then they add the six minute-plus Slow Revolution at the end, specifically recorded for this collection.
What is interesting is how approachable the sometimes difficult SY sound in this context as people have chosen head-rush rock (Sugar Kane, Disappear, Expressway to Your Skull), the almost hits (Bull in the Heather, Kool Thing), darker moods (their shadowy treatment of the Carpenters' Superstar) and quieter material (the lovely Stones, Shadow of a Doubt, Rain on Tin).
Fittingly diverse but economic, an introduction to a band which has its name written in legend if not sales charts, and the perfect gift for someone wondering what all the fuss was about. Or for a 16-year old aspiring guitarist.
Pity no one asked for the glorious Diamond Sea off Washing Machine though, although at 20 minutes that might have been a bit greedy.
Next time though . . . if they ever asked me.
And just for your information, here is who chose what:
1. Bull in the Heather, selected by Catherine Keener
2. 100%, selected by Mike D
3. Sugar Kane, selected by Beck
4. Kool Thing, selected by Radiohead
5. Disappearer, selected by Portia de Rossi
6. Stones, selected by Allison Anders
7. Tuff Gnarl, selected by Dave Eggers and Mike Watt
8. Teenage Riot, selected Eddie Vedder
9. Shadow of a Doubt, selected by Michelle Williams
10. Rain on Tin, selected by Flea
11. Tom Violence, selected by Gus Van Sant
12. Mary-Christ, selected by David Cross
13. World Looks Red, selected by Chloë Sevigny
14. Expressway to Yr Skull, selected by the Flaming Lips
Your learning curve on Sonic Youth could also start here.
15. Slow Revolution