Graham Reid | | 1 min read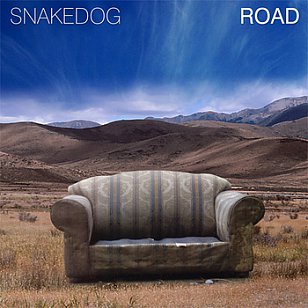 Singer-guitarist Dave Mulcahy (once of Flying Nun's JPSE back in the day) and drummer Steve Gilbero out of Christchurch in New Zealand have been chewing this one over for a while. Apparently they did the original demos five years ago, then looked at them again in '08 and finally this year re-arranged and edited the nine songs with assistance from producer Nick Roughan (Dimmer etc) and friends (Joel Haines and Noel Ward on bass).
It was worth the wait.
It opens with the crunching Seventies power chords of Born Free --more than a little metal menace with snarling lyrics -- and when the follow-up Whitehole sears in with equal Seventies firepower (but a little of the Church at their most trippy) your irony antennae are tweaked.
Mulcahy and Gilbero have obviously enjoyed pulling the stops out -- Animal with ear-cleansing wah-wah is thrilling punchy-pop has a weird lyric about wanting to mainline Carrie Fisher -- and at times you can play that spot-the-riff/influence. You'll get the Stooges, Cheap Trick, Nirvana's Nevermind production, Radiohead maybe, perhaps Sonic Youth . . .
A little of JPSE also, which is never a bad thing in my book.
But it all hangs together (quiet-loud, quiet-loud, throbbing verses/sky-reaching choruses) and although your world will hardly be moved on its axis you just hope they don't wait quite so long to have this much serious fun again.
There is a heart in there too as the gentle closer Miss Judged, about a misfit woman, attests.
And you gotta love a band with a song which starts "I don't do drugs . . . . . . . not before lunch . . . there are standards to keep".
You can hear more and purchase Snakedog's Road from here.