Graham Reid | | <1 min read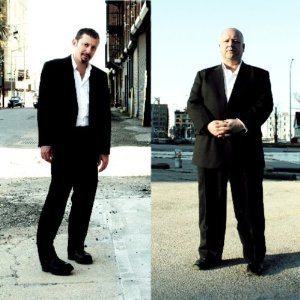 After the Pixies split in the early 90s, Black Francis became Frank Black for enjoyable power-pop and post-punk solo albums with odd lyrical content of no fixed direction, and later worked with various Nashville musicians, among them songwriter/pianist Spooner Oldham. Francis/Black was unpredictable, as was that Pixies reunion.
But this is an odd, sometimes likably ramshackle collection of 10 modest songs with old pal Paley, legendary Muscle Shoals studio bassist and session player David Hood (whose son Paterson is in Drive-By Truckers), Oldham, session drummer Harry Stinson and others. Paley and Francis wrote the songs over three days in New York, recorded them in Nashville in two.
While that is admirably spontaneous you wish they'd taken more time on the writing. Some lyrics are just plain clunky or dumb.
How seriously are we expected to take "I'll bring down my foot on your daisy chain, I'l have a drink from your jugular vein" on Curse when the delivery lacks any real menace or dry humour?
Or the lightweight "If you have a baby I will see you through" on the wobbly falsetto pop of Crescent Moon?
Hipper folks may acclaim this for its looseness, irony, because it's by a Pixie or whatever.
But your life will be no poorer without these 35 minutes, or if they hadn't bothered.