Graham Reid | | <1 min read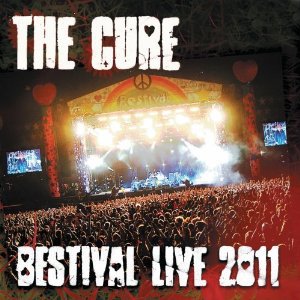 Anyone who has seen the Cure recently -- say at the Vector Arena in Auckland -- will know that the band which once played very short songs now plays extremely long sets. For my money you could have snipped 25 minutes out of the middle of their Vector show and not felt short-changed, but definitely less bored.
And so it is with this two and a half hour/double disc recorded live before 50,000 at the Bestival Festival during which Robert Smith's vocal limitations are also shown up rather too often for comfort.
The recording is very dry - the drums of Jason Cooper seem mixed high -- and while all their hits and more are here this might only appeal to hardcore Cure fans and completists.
Somewhere between the brilliantly realised gothic gloom of albums like Disintegration and the 21st century, the Cure became stadium-sized whose sonics reached for U2 dimensions.
That is what is on offer here -- a liner note says "this show was mixed loud and played even louder . . . so turn it up" -- but there might be temptation to hit that FF button as this rolls on towards the first hour.