Graham Reid | | 1 min read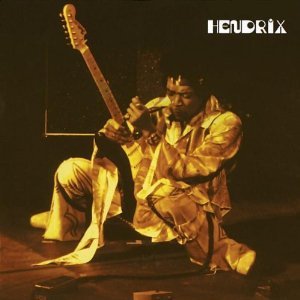 1969 was a bad year for Hendrix. Despite his superb Electric Ladyland double album at the tail end of the previous year, he still had an audience wanting to hear Purple Haze, was also frustrated with the Experience band and was looking for a new direction.
in August 1969 he appeared at Woodstock with an expanded band line-up but that didn't work in subsequent studio sessions, so at year's end he took to the stage of the Fillmore East with a new set (no old hits) and a band of Billy Cox and funk drummer Buddy Miles formerly of Electric Flag.
Over the years a few of the tracks this line-up played came out as official posthumous recordings, most visibly as Band of Gypsys, the name under which they performed.
Here however - over two discs and with a clear-eyed historical account of the period by John McDermott - are the bulk of the two shows they played on New Year's Eve and the night of New Years Day 1970.
Hendrix sounds in top form but you can't help feel this line-up would have been short lived. Miles is an uninventive time-keeper and the stolid funk of Cox can be leaden. And the songs with Cox vocals come up well short of convincing.
With a few exceptions - Stone Free, Machine Gun and Power of Soul - the new material was mostly funk vamps to improvise around.
But here is Hendrix in blistering live form, only a few tracks of which appeared on the Band of Gypsys album or in other places.
Fans burned a little by some inferior Jimi reissues and albums which recreated his incomplete final album can happily return for this one. And, unlike some of the other recent Hendrix product, this could convert the naysayers.
Want more on Jimi Hendrix from obscurities to oddities? Then start here.