Graham Reid | | 4 min read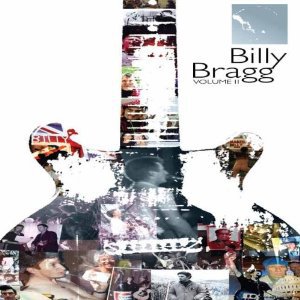 As anyone who has interviewed a number of musicians would attest, you often never know what you are going to get. The woman who make the nicest music can often be bitter and acerbic, yet the dark Goth-metal guy is the most polite person you ever met.
But in my experience Billy Bragg was exactly as I had been lead to believe by his music and what other interviewers had said previously: He was funny, polite, helpful (and not in that blunt and bored "Yeah, okay, what do you want to know?" way), and above all honest.
He admitted to his failings with self-effacing wit but said what he believed.
In the liner notes to this collection his longtme manager/friend Peter Jenner tells of how Bragg first turned up in his office at Charisma Records.
"How did you get in?"
"The receptionist asked if I was the TV repairman, I said yes and she let me in. Wil you listen to my demo?"
"I laughed," writes Jenner, "and took it home. Quintessential Bragg, grabbing the opportunity but honest with it too."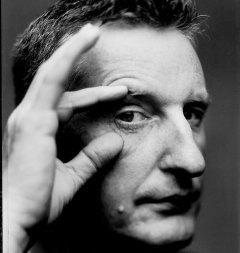 And he doesn't seemed to have changed over the many decades since he first appeared in '83 with that memorable mini-album Life's A Riot with Spy Vs Spy. His voice might have sounded "as flat as a pool table" (according to one reviewer) but his left wing, working class politics and personality were endearingly articulate. And he brought a curiously English romanticism also.
The solo singer-with-acoustic guitar might have kept him relegated into folk clubs, but he plugged the six string into a portable speaker system and took his songs to streets and supermarkets, and onto radio and television. He at first seemed a quaint curiosity (it was the days of Duran Duran and Spandau Ballet) but in Margaret Thatcher's Britain he had targets aplenty and people willing to listen.
However Bragg -- "the big nose from Barking" -- was also smart enough to see that he needed to broaden his palette from overtly political songs (the indifference of bureaucrat and big government, racism etc) and soon enough was like a Poet Laureate of the two-up two-down lives addressing everything from clumsy dates, loveless marriages, the grind of daily work . . . but also the love to be found in famlies, the beauties of the English countryside and the dignity of work. And the politics sometimes became more subtle and interwoven.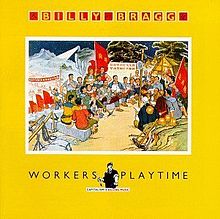 This long box first released in 2006 contains a whopping eight CDs and a DVD running from his Workers Playtime album in '88 through to his 2002 album England, Half English which many consider a career highpoint in its examination of what it means to be English in a nation of immigrant people (who are also English).
The collection skips the EP Internationale of '90 where sang mostly left wing protest anthems and songs, the live sessions for John Peel and the Bloke on Bloke outtakes album (as well as the two Mermaid Avenue albums with Wilco).
But these are the mature Billy Bragg albums Workers Playtime, Don't Try This at Home (originally a double album with guest input from Peter Buck, Michael Stipe, Johnny Marr, Kirsty McColl and others), William Bloke and England, Half English -- all in cleverly redesigned covers which allude to the distinctive graphic artwork of the originals.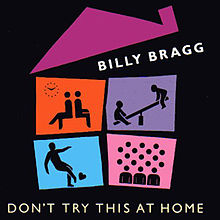 Each album also comes with an extra disc of demos, outtakes (a couple of Bloke on Bloke tracks among them) and covers (the Smiths' Never Had No One Ever, Ian Dury's Billericay Dickie, Springsteen's Mansion on the Hill and others).
Then there are the two live concerts from '91 and 2006 on the DVD under the witty title, If You've Got a Guest List . . .
And here is where you fully understand Bragg's charm: he is fast and clever, pokes fun at the Labour Party, folk music and (at the '91 show) the fact he is being filmed by noting that the director "isn't going to get this on a C90 mate".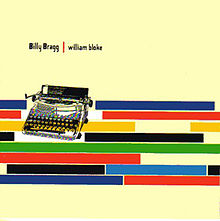 "Irony, you remember irony don't you?" he throws in apropos of nothing.
"Irony is the Labour Party conference closing with We Are the Champions by Queen".
This is a lot of Billy Bragg but as a lyricist he is unique ("Britannia, she's half English, she speaks Latin at home. St George was born in the Lebanon, how he got here I don't know") and he can also tear your heart out with that honest view of life . . . as in Tender Comrade from Workers Playtime, a reflection on men at war and how they will deal with the horrors later when the shooting has stopped.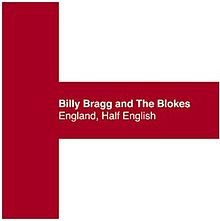 "What will you do when the war is over, tender comrade . . . will you say that we were brave as the shells fell all around us.
"Or that we wept and cried for our mothers, and cursed our fathers for forgetting that all men are brothers?"
If that isn't the voice of an unofficial, people's Poet Laureate then I don't what is.
For more on Billy Bragg at Elsewhere, including an interview about the first Mermaid Avenue album, go here.