Graham Reid | | <1 min read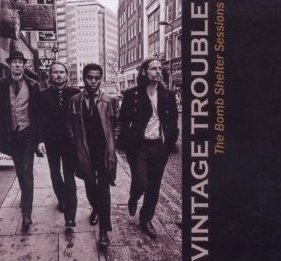 Although they were somewhat obvious -- hot young black soul-blues singer with James Brown moves fronting a white blues-rock band -- this four piece from San Francisco certainly impressed in a Jools Holland showing (see clip) last year.
This is the belated local release of their 2010 debut which garnered them considerable attention for its tough minded economy and rock edge.
Ty Taylor has a fine blues-soul voice and in many places on these 10 songs you can hear more Terence Trent D'Arby than James Brown, so there is quite a swathe of soul balladeer in him. Which is why the pop-soul sound of Gracefully is more successful than upbeat songs like You Better Believe It where you just really want him and the band to let themselves go more.
At this stage they have more merchandising -- a sterling silver pendant, t-shirts, a money clip etc -- than they have music out there in the world.
And you suspect, on the basis of their live reviews, that it is in front of an audience they are currently at their best. There's just not enough sweat packed into the more uptempo retro soul-blues here, and too often -- the exception being the aching Nobody Told Me -- the ballads aren't much more than the sum of their worthy influences.
Early days, but this is more promise than result.
Like the idea of this? Then check out this.