Graham Reid | | <1 min read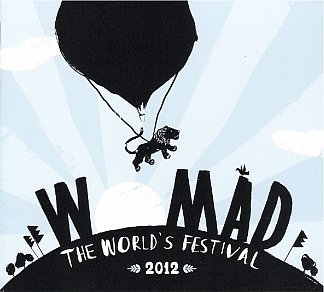 With the annual Womad festival about to descend on New Plymouth's beautiful Bowl of Brooklands site once again -- over the weekend of March 16-18 -- this 16 song collection wil serve as a primer and a memento for many.
Of course there is no subtitute for seeing some of these acts (some are very visual) or enjoying deep immersion in whole albums, but here are single-track tasters of Staff Benda Bilili from the Congo, the dramatic Lo'Jo (France), hypnotic Trio Joubran (Palestine), Aboriginal folk sensation Gurrumul, the Indian classical master Shivkumar Sharma and others.
Included here too are the throat singers Anda Union and Blue King Brown who don't appear to be at the Taranaki festival, but it is good to see New Zealand acts (Pajama Club, Black Seeds) represented here.
A pleasant homework lesson before the real thing.
[Elsewhere has profiled, reviewed and interviewed a number of these Womad artists, for a shortcut to those articles go here.]