Graham Reid | | 1 min read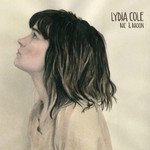 Lydia Cole has had some interesting and, I think, generous reviews for this quiet, intimate and at times very engaging album.
But . . .
And we'll get to that "but" in a minute.
It seems these 11 songs were born of a heartbreak and, according to her promo sheet, "Cole spent the last 18 months in hibernation where she turned to her allies -- music, art and time -- for healing".
They certainly sound like songs born of looking inward, meditating on her personal circumstances and the hurt from a passing love. Which may well be their appeal, but . . .
The opener is an excellent chorus-free Blind Boy which has a quiet but certain forward momentum over a lean arrangement where dark piano chords add weight. Terrific.
And, taken individually there are some finely crafted songs here such as Hibernate with its opening line "why do I feel tired at 22, like all my dreams fell through".
But here comes the "but".
As with Flip Grater's While I'm Awake I'm at War to which this bears some passing resemblance, evey lyric here is about "I" (which is always her and not a character) and sometimes "you". And, as I mentioned when discussing Grater's album, that can as much shut listeners out as invite them in to this intensely personal space.
There is little sense of the universal here, just Cole turning her own emotions into songs about her emotions. The delightful Love and Loss and Love most approaches the world beyond and seems aimed at reassuring young girls also unlucky in love and mentions "the boys who don't even care about us".
This really does sound like a (beautifully produced and played) collection of bedroom songs.
The relentless preoccupation with one's own emotions is perhaps the kind of self-obssesion which comes from being "in hibernation" and over the long arc results in songs which all broadcast on much the same emotional frequency.
And by being so "bedroom" I suspect that live, in their present form -- as Tiny Ruins, who has equally quiet and crafted but more outward looking songs, discovered when opening for the Fleet Foxes -- they won't translate to an audience much larger than a bedroom can hold.
Lydia Cole has written some fine songs -- apparent if you take them a few at a time -- and this album will, in time, increasingly become a snapshot for her of where she was emotionally while in hibernation. That is both the appeal of this album (perhaps more so for the young and brokenhearted girls out there), but also its failure to reach for much beyond its obvious grasp.
Interestingly, the impressive Blind Boy -- which sounds rather different to everything else here -- was apparently written at the end of the sessions in Roundhead Studios. Make of that what you will.