Graham Reid | | 1 min read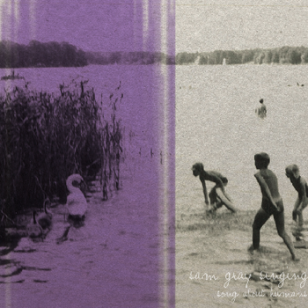 This album by an expat New Zealander currently in Austria (but clearly itinerant in Europe and he tours, the album recorded in Oslo and released through a company in Denmark), is one which may delight, bewilder and annoy in just about equal proportions . . . and is quite uncategorisable.
For want of a better term I would suggest "post-prog avant-classical alt.rock" and should tell you Sam Gray Singing (his nom de disque) is a classically trained pianist who here hauls in industrial rock guitars, strings, explosive drums and ambient sounds to create a multi-hyphenated genre of his own.
Unfortunately many of his lyrics are sung in a strained manner and get buried in the mix (I've tried this CD on a number of systems and am no wiser as to what many songs are about) which is a real irritant on all counts.
When things are more constrained or at the sonic landslide end of the spectrum this seems the better for it: sort of Robert Wyatt at the quiet end (the uneasy Frostbitten, the gently romantic Late March, Oslo which becomes more unsettling as it unwinds) and prog-metal at the other.
There are also some highly interesting tonal passages of multi-layered wordless vocals (the final third of Bigotry before the intercontinental ballistic missile takes off) and elsewhere you might openly speculate as to whether Sam Gray Singing is a genius or just someone in a strange world of their own where odd percussive sounds carry equal weight as the cello or piano.
This is not an easy listen but nor it is just mad stuff and a vanity publication. SGS is onto something (as opposed to "on something") but the various elements need to be brought into sharper focus, and that voice certainly needs some working on.
But, make what you will, there's no denying this is, at the very least, unique . . . and for that reason alone worth hearing.
Songs About Humans is available here.