Graham Reid | | 1 min read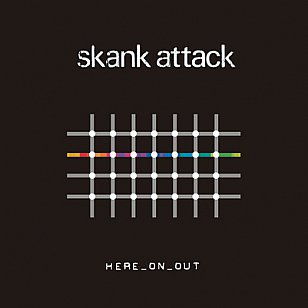 In theory something from this bold, wide and loud album could have appeared in our daily From the Vaults column, because these tracks date back to 1988 when this three-piece were -- by all accounts -- cutting a swathe through Wellington.
That I cannot vouch for, but I can say if the band's name might suggest an alignment with the current reggae/dub scene in New Zealand's capital, nothing could be further from the truth.
This music -- originally produced by Nick Roughan who has done the mixing on these recently rediscovered masters -- is all forward energy, booming basslines, desperate vocals and widescreen melodies propelled by terrific guitar work.
You don't have to have listened for long to conjure up a Teardrop Explodes or Echo and the Bunnymen from Wellington, but with a more socio-political agenda. Bass lines of Joy Division breadth and intensity too.
There's a real "Us Vs Them" attitude here which is driven home by the sheer firepower on display. Dark but melodic is how they describe it, and that's exactly right.
Hard to believe this was around in the capital at the same time as the Holidaymakers whose rather insipid but populist pop scooped the music awards.

Fittingly, Skank Attack supported Hunters and Collectors . . . but then broke up although they also recorded the never-released album with Roughan (from the Skeptics) in Writhe studio co-owned by the Skeptics and Bailterspace.
Think of them along those various axes and you've got them.
Bold, assertive and back. Rightly so too, I reckon.
Digital download available through Amplifier here.