Graham Reid | | <1 min read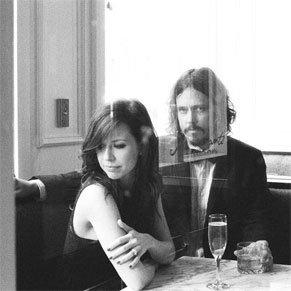 Even the most cursory listen to this alt.folk duo (who err to the traditional side also) and you can hear why they picked up two Grammies (best folk and best country duo/group performance). They hit the genre right down the middle, even to the point of mentioning "praying for redemption" in the opener.
So, old time religion, crystalline vocals from her (Joy Williams originally from California) and dark empathy from him (John Paul White from Alabama), songs about love and longing and death, understated arrangements . . .
What's not to like?
Well, that sometimes it feels a little obvious in its intimacy. And that the Americana tropes are being ticked off (the preacher, the girl in the calico dress, trains and blood on the tracks etc).
That said, there really is nothing to dislike in their cautious and engrossing delivery, the scrape of cello, the neo-folk quality which pokes through, the pairing of holy angel and woodsman in their style . . .
And not only do they dress the part, but are also hip'n'smart enough to offer bonus tracks in their style which are covers, including Michael Jackson's Billie Jean and Leonard Cohen's Dance Me to the End of Love.
A wink.
In a favourable notice in the Guardian, the reviewer also said their roots were in "high class AOR", an aside which nails it for me.
Like the sound of this? Then check out this.