Graham Reid | | <1 min read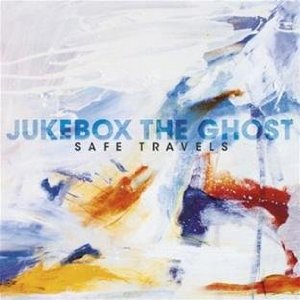 The two previous albums by this New York-based trio were so full of ambitious, often piano-led pop songs you suspected they could suddenly go prog-rock, or make a leap into being one of the great bands of our time.
Which makes this one a sometimes radical departure as they haul back that scattershot ambition and those occasionally short-concentration-span ideas to come out punching with sharp, down-the-line pop-rock bristling with hooks (the falsetto on Somebody, the elemental punch of Say When).
But often this also sounds somewhat juvenile (Oh Emily, Don't Let Me Fall Behind) and aimed at a literate teen-pop audience discovering something beyond boy bands, or perhaps these songs are aimed for inclusion in teen-directed television shows.
Even when they sing about more mature matters ("and if you are dying how do you know if you are really dead?" on the mortality-conscious Dead, the string-laden pop of Adulthood) you sense targeting of teen angst.
Some good songs here (the widescreen Ghosts in Empty Houses) and this could gain them a broad audience off videos and maybe get songs in television shows (Man in the Moon perhaps?).
But it also sounds like they've undersold themselves.
Like the idea of this? Then check out this.