Graham Reid | | <1 min read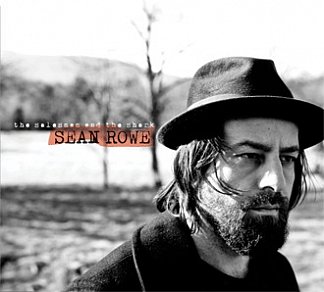 New York singer-songwriter Rowe's indie release Magic of 2009 (re-released by his new label Anti 18 months ago) inevitably drew comparisons with Tom Waits for its sobering and poetic reflections on life, religion and an America gone to seed.
His road-worn baritone, musical references to battered blues and empty-bottle ballads equally recalled label-mate Waits.
While those aural and thematic reference points are largely intact for this one, Rowe allows a more uplifting sound to infuse his melancholy material and where once melodies were suggested they now come through with clarity, as on The Lonely Maze which soars gently as he sees the universe in a blade of grass and he considers what a spendthrift of life and opportunity he has been.
And where former observations were broad (there are still some), here many are intimate and personal (Signs, The Wall).
Softly augmented by strings or spare guitar playing, Rowe's songs sound like slightly shop-soiled precious gems and this feels like a major statement where Americana folk meets well crafted diary entries and thoughtful ruminations.
You can't hear him without making the Waits reference, but now an individual voice comes through, and it's worth hearing.
Like the sound of this? Then check out this.