Graham Reid | | <1 min read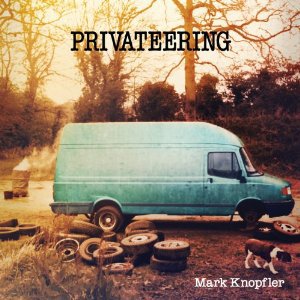 Be interesting to know how many of the 30 million who bought Dire Straits' Brothers in Arms could name singer-guitarist Mark Knopfler's previous album (Get Lucky and not bad, since you ask).
Given his naturally glum and sanguine demeanor – in interviews anyway, he might be a prankster at home – his disposition always seemed more inclined to the melancholic than Twisting by the Pool, and that's been the profitable direction of his lower-profile solo career.
This double disc has all those familiar elements of downbeat and sometimes dour observations, melancholy pipes and whistles, understated guitar parts and strings.
But with a tight band of seasoned players and leavening material like the jazz-blues groove of Beat Generation/Dylan-influenced Hot or What, country-funk (Got to Have Something), working class Money For Nothing-like rock (Corned Beef City) and narratives such as the mythic Kingdom of Gold, Knopfler breaks up the predominant mood of Celtic folk-flavoured blues. Some of which are very good taken in individually, notably the acerbic Yon Two Crows and romantic Radio City Serenade.
This is a swag of mostly serious Knopfler and not for those who thought Walk of Life was a great song.
But, judiciously sampled . . .