Graham Reid | | 1 min read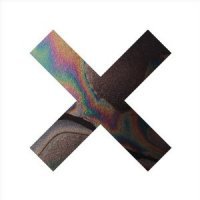 With this lush but spare, sometimes emotionally cool but always warmly realised second album The xx run the happy risk of being the new Portishead for downbeat lovers, pouting girls and sensitive boys.
There are broken hearts aplenty here - like Blue Nile easing towards the Cocteau Twins -- but the spacious settings, low-key delivery and quasi-ambient sound tip this into considered listening rather than something which hangs around indulging in its own self-pity.
That downbeat mood even pervades the dancefloor-directed Reunion and Sunset -- both ticking in at fewer than four minutes however -- at the midpoint, but this is music for a lonely ballroom not a packed club and the sole couple under the damaged mirrorball are lost in their own ennui.
All here is understatement. The gentle vocals of Romy Madley Croft and Oliver Sim sometimes conduct separate dialogues along the same theme of aching loss, and the slightly unnerving sonic effects (echoes, pulsing bass, sudden percussion) add an extra frisson of disconcerting emotion and unease.
With their debut The xx found their music uplifted for thoughtful and slightly mauldin television dramas, but this one is so emotionally contained and sparse that it's hard to imagine something similar happening.
Coexist -- appropriate title when you consider how the voices intersect but are rarely in harmony -- is an album which has an inner life of its own.
One to settle in for and imagine that lonely couple on the dancefloor after the fun times have ended but the grip of love maintains a hold on hearts which have been hurt.