Graham Reid | | <1 min read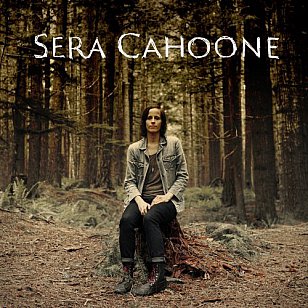 Seattle-based Cahoone keeps good company. Early on she drummed in Band of Horses, has toured with Grand Archives, and co-produced this with Thom Monahan who does those duties for Devendra Banhart and Vetiver.
Her album Only As the Day is Long four years ago announced a mature, thoughtful writer taking a lead from Neil Young's early acoustic albums into rewarding areas of self-analysis and reflection, and matching them to memorable tunes coloured by fiddle, banjo and pedal steel.
The jaunty step of Nervous Wreck here belies the sentiment about escaping troubles, and much of this is about feeling adrift and a specific longing for her Colorado home and family on the beguilingly simple, seductive and folksy title track: "All the love I have here, sometimes it's just not enough".
Cahoone makes the personal into the universal: accepting no attachment to a former lover (Rumpshaker); yearning for an absent partner (Here With Me); being sociable when you just want quiet (Shakin' Hands); guilt at making someone unhappy (One to Blame) . . . Real feelings, and the simple arrangements (beautifully spare and echoed on And Still We Move) give them intimacy.
A slow grower.
Like the sound of this? Then check out this.