Graham Reid | | 1 min read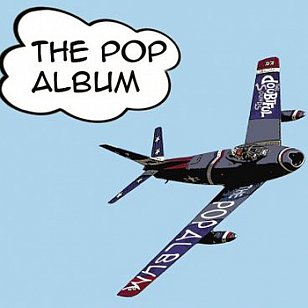 On the brief opening track here Doubtful Sounds promise "a pop album you'll want to listen to" and thereafter deliver a sort of early Flying Nun guitar strum'n'jangle which brings to mind early Chills, Bats et al.
So the promise of "a pop album that'll make you smile" is true in one aspect, smiles of recognition.
Recorded in Auckland, sounding Christchurch/Dunedin and referencing Pirie St and Oriental Bay (Wellington), DSounds seem to have gone for the pan-Kiwi approach . . . but then throw in lyrical references to world's great oceans on Arctic Ocean, and -- on the piano-lead if somewhat limp ballad Fifty Million Elvis Fans Can't Be Wrong -- Caesar's Palace, Kazahkstan, Mexico City, Old London Town and Kings Cross. All nodded to as how far the influence of the King spread.
A two-piece of Matt Cawte and James Noble with assistance from friends, DSounds barely nudge the envelope but rather locate themselves firmly within a tradition of Kiwi pop-rock which should make you smile on songs like the increasingly urgent Bats-like Here Right Now and the languidly lightly-delic Red Sky.
The Doubtful Sounds -- not to be confused with Doubtful Sounds or A Doubtful Sound -- employ a fairly narrow musical palette and this is undeniably pop of the old school Eighties.
Whether you want to dive into that back-catalogue/heritage is over to you . . . but I suspect if you heard this style all those years ago then you'd be smiling sometimes but mostly shrugging your shoulders.
Still, there are more than a few bands (some on Arch Hill) who have gone down this well-worked mine and they seem popular enough. But the nuggets they bring back are rare and small. As is the case here.