Graham Reid | | 1 min read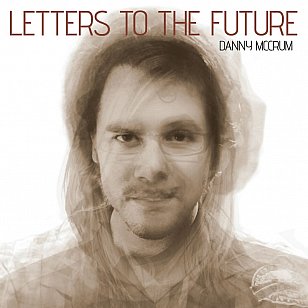 Danny McCrum is one of those Kiwi pop-rock journeymen whose albums seem to go largely ignored by the mainstream print media (they have been reviewed at Elsewhere, see here) and probably even by radio.
Pity on the radio end of thing, because every album seems to have at least two songs which sound ideally suited for being belted out on a building site or -- on the quieter end of things -- coming at you on a late night drive.
This album is no exception although the energy levels of its predecessor have mostly been dialed down, and these sound written on acoustic guitar then given the embellishments by McCrum on electric and the flexible musicians around him.
Reaction is a natty slice of window-down highway-drive power pop (with a nod to the Eighties) and Roll with the Punches would be a credit to any building site soundtrack.
The quieter numbers like the subtle and lightly funky Make Your Own Light and Mind Pilot -- both real FM/AOR radio song of the old style -- come with deft touches of mercurial electric guitar, organ and backing vocals.
Perhaps because I've been listening to early Steve Miller (pre-Joker) I am also hearing some of that smooth dream-like quality on songs like Mind Pilot (a compliment), and No Time Like the Present is cleverly addictive.
But in other places you wish McCrum had let himself go a bit harder in places -- Give Me a Light comes off a little short on the sonic oomph -- or go the opposite direction. The sentiment of the slightly-country Don't Bring Me Down could have been more aching . . . or possibly a little more fury wouldn't have gone amiss. Either way the song is lost by being neither one nor the other.
While there is no real killer punch here, this is another sound, well crafted collection from someone who has undemonstratively built a career and a catalogue without much in the way of support.
Hats off again to Danny then.
For more on Danny McCrum and to purchase his albums go to his website here. And check out the video clip below.