Graham Reid | | 1 min read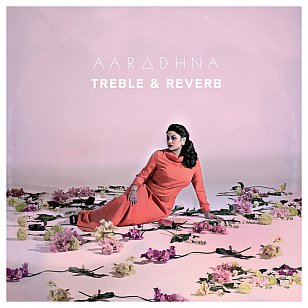 Although critics and commentators will inevitably, and rightly, point out the influence of Amy Winehouse in a couple of place on this, Aaradhna's third album, that doesn't change the fact that this is undeniably one of the best New Zealand albums of the year.
Okay, it's a bit too long at 17 tracks (it is bookended by the title track) but for the most part that just means so much more of a good thing.
From the confident call of Wake Up (a message to self as she was languishing after Sweet Soul Music back in 2008), Aaradhna here takes on love and hurts of all shapes, from cheating men gonna get what they deserve (the cheeky, challenging and witty Lorena Bobbitt, "you gonna meet her") to a cheating wife (Bob's Your Uncle, actually no he's not) and a celebration of a relationship which is working because she's making the effort (Great Man "and I don't wanna take that shit for granted").
On each song she takes a slight skew on the familiar to make these vibrant and vital sounding.
Wrapped up in references to old school soul (Motown notably, but also the likes of Sam Cooke) but with an ear for doo-wop (Fire Burning Love, Back of My Mind, Miss Lovely), this sounds fresh from start to finish and is crammed full of assured songs which have an ear for a memorable phrase (Crying Like a Wolf), lyric (the terrific Cooke-influenced Can We Go Back) or soul-pop hook (try to escape it on Burned It Up).
There is also humour here (Cool Shoes which is old school r'n'b) as much as a moral, and on Sit with a Slouch she reaches for the spirit of Etta James with a contemporary curve.
Mostly co-written with producers P-Money and Evan Short and nutured by Dawn Raid, who have shown considerable patience and let her get things just right, Treble and Reverb is smart, mature, clever, crafted and, best of all, just a big bunch of terrific songs.
They deserve to be coming our of car windows, the stereo at the barbecue and on radio stations with the class to notice just how exceptional and diverse (yet completely cohesive) this album is.
On a musical level this one might have drawn its musical references widely from elsewhere, but that gives a sense of historical resonance and respect for her predecessors and it stands as a singular statement from a woman who has really found her voice as an artist and can belt these lyrics out with soul power.
When on You Don't Love Me Anymore she adds "I will find another" it's emblematic of the confidence she brings to these songs.
Took a while, but Aaradhna is back . . . and ready to fly.
No wonder this has already had international labels expressing interest. It deserves to get her global.
Aaradhna answers The Famous Elsewhere Questionnaire here.