Graham Reid | | <1 min read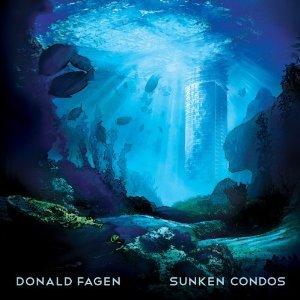 In the first wave of FM radio and adult-rock formats, Steely Dan stood out for their ineffable cool, poised aloofness and slippery musical craftsmanship which scooped up jazz and rock fans alike.
Fagen – half of the Dan – brings many of those qualities to this solo outing, although his vocals are considerably weaker and in places this appears more personal than Dan albums (the appropriately titled Slinky Thing and I'm Not the Same Without You which open this, then later The New Breed where relationships are addressed).
Delivering his archetypal sophisticated funk and white soul-rock with warm precision and supported by exceptional players (horns, various guitarists and backing singers), Fagen ensures these originals – and the high-stepping cover of Isaac Hayes' Out of the Ghetto -- create a tapestry which is both familiar yet offers some sassy twists on what might have been a formula (the finger-snap Miss Marlene and screenplay-like narrative of Good Stuff).
If some Dan songs seemed cynical and cerebral, those qualities are rarely evident here, but as always it's the musicianship which seduces.
Not up there with early and mid-period Dan or his solo debut The Nightfly, but intricate, adult and approachable music.
At 64, Fagen still oozes self-aware cool.