Graham Reid | | <1 min read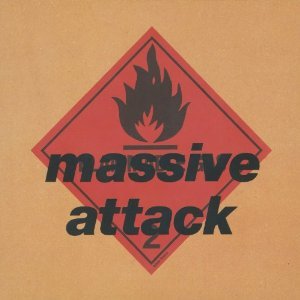 Few albums can claim to have invented and come to define a genre -- but Blue Lines did that for trip-hop . . . and more.
It turned the spotlight on Bristol, introduced Tricky and Shara Nelson to the wider world, reminded people of the distinctive and smooth voice of reggae singer Horace Andy, spawned bands like Portishead, influenced Moby and a dozen others, and provided the soundtrack to a million parties or quiet nights at home.
Its slinky marriage of low range dub and reggae influences, gentle rap and lounge jazz proved that by speaking quietly more people listen. And it was very much a listening album.
Which makes this remix/remaster edition such a stone cold delight -- and one to pull the headphones out for. And for the real sonic purists it comes as a double disc, one version on CD and the other on DVD.
Either way, it was a five star album back in '91 -- and now it just sounds even better. So how many stars does that make?