Graham Reid | | <1 min read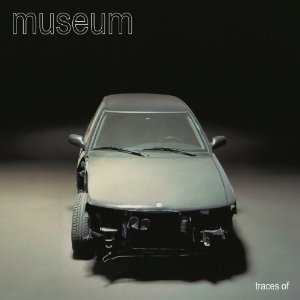 In the shorthand of the internet (where this group gave away their first two EPs) this is "for fans of Interpol, Bauhaus, Placebo . . ." which is helpful, but doesn't explain everything about this four-piece rock outfit from Germany.
Although this debut album sometimes seems more alt.New York/New Wave or angsty-Anglorock than hip'n'happening Berlin, they have a pared back approach which doesn't discount a sense of widescreen grandeur (Feast is a Feast, For the Very First Time), and while they sometimes work repetitious melodic figures that add to the intensity (the slow-burning With Love).

Museum aren't short on pop (the chipper sounding but dark And Now like mid-era Blur, the sonically manipulated ballad The Have or To Be) or averse to nodding towards slashing electronica (the brooding The Law) and even come off a little like Kraftwerk with guitars.
Be darned of that ain't cowpoke alt.rock on Eden.
After about eight of these 11 songs their reach for the grand gesture gets a little wearisome . . . although, as its title suggests, the penultimate Midwinter changes the mood towards the Smiths.
Overall, like the car on the cover, finely tooled but damaged.