Graham Reid | | <1 min read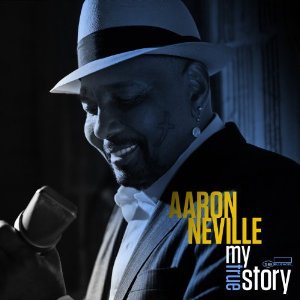 Hmmm. Neville – whose high voice is most often described as angelic – on a selection of favourite doo-wop songs from the 50s/early 60s, and produced by Keith Richards and Don Was?
First question: Who does backing doo-wop vocals behind That Voice?
Fortunately it isn't guitarist Richards' throaty croak but members of some original doo-wop groups (the Jive-Five, Del-Vikings, Teenagers). Other players include guitarist Greg Leisz (Beck, Ryan Adams) and Petty Heartbreaker Benmont Tench on keyboards.
There are classics here (Ruby Baby, Be My Baby, Tears on My Pillow, Under the Boardwalk and so on) but enjoyable though this is (and it is), few stand comparison to the innocence and enthusiasm of the originals.
That light voice hardly brings anxious desperation to Ruby Baby, sexual yearning to Tin a Ling or raunch on Work With Me Annie.
So the best tracks are the atmospheric (Curtis Mayfield's Gypsy Woman), where the original is recast and a lifetime of experience is channeled (the title track and aching Be My Baby) or those with ethereal lift-off (This Magic Moment/True Love).
Classy (especially the closer Goodnight My Love), doubtless an award-winner but not always on the money.