Graham Reid | | <1 min read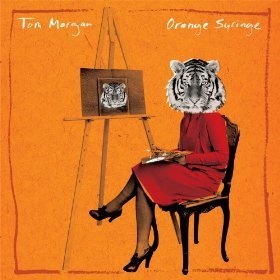 Tom Morgan's name should be better known.
Formerly in the Australian indie-rock band Smudge, he came to the attention of Evan Dando (Lemonheads) and co-wrote with him many songs on the Lemonheads' excellent albums It's a Shame About Ray and Come On Feel the Lemonheads, among them Big Gay Heart, It's About Time, Bit Part, It's Shame About Ray and Rick James Style.
Big indie-pop stuff mostly, but on this – with wife Leticia – he marries some dark lyrics to driving pop or delivers melancholy acoustic songs which drag you into black water.
He opens with a ballad where death and possession of a lover comes with a plastic bag for asphyxiation and hands bound, chimes through the alt.country rock Best Thing For Baby ("cancel all your plans and turn the tv down"), puts on Lou Reed clothes for the excitingly propulsive pop of Taste For Blood (spot that riff), and reveals his skill with a deftly crafted melody (in the manner of the Lemonheads) on Fatherland and the acoustic warning of Mess with the Bull.
This won't be for everyone, but if he pays a visit he'll be a must-see.
A convincing calling-card.
Like the sound of this? Then you need to check out the Lemonheads double disc compilation which is in our Bargain Buy list here.