Graham Reid | | <1 min read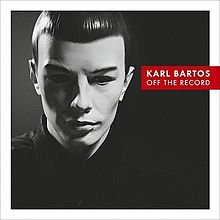 One glance at the cover photo and two bars of the first track and you know Bartos has some serious Kraftwerk origins.
In fact he was in the group for 15 years from 1975 and then -- if we believe the slightly disco-pop ballad Without a Trace of Emotion here -- quit with little love lost to pursue a solo career with "the world at my feet".
If that were entirely true however you'd think there might be a swag of new music on offer here which steps beyond some of the Kraftwerk templates. But this, as I understand it, is mostly material from his vaults which he has revisited for this, only his second solo album in 23 years.
It certainly sounds like it has been shaved off the same stone (a little Orchestral Manoeuvres on the Dark too) so there is mor deju-vu than new here.
Certainly one for Kraftwerk completists but for the casual listener there will be the sense that, interesting though this is, it falls well short of essential.
For more on Kraftwerk at Elsewhere go here.