Graham Reid | | <1 min read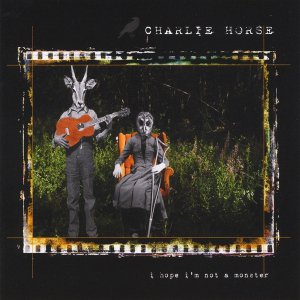 Better a few months late than not at all for this gritty, pleasingly ragged and sometimes boisterous rock from an Australian band which has done the character-building work through pubs but sensibly take themselves off to a cabin the Blue Mountains where they write and have a studio.
The focus of the band is on singers/writers Crystal Rose and Paul McDonald who have an ear for darkly dramatic and battered ballads, and fuel things by lighting a kerosene fire beneath them.
As one Australian website offered, this is what Lucinda Williams might have sounded like if she'd jammed with the Pretenders . . . and that's about right, if they were all Australians and had been broke in Balmain at the time. And pretty wired up in the studio because a clock was ticking.
They are also twanging and ambitious musically (the country-rock of The Lights Are Fading Behind Me, Cruel Sea-meets-Divynls?), nicely sneering (the cynical bite of I Killed My Mind) and deliver up classy twang'n'jangle pop-rock (Southern Voices).
When this debut came out in Australia some months back it scored 4/5 in the SMHerald and 4/5 in Drum Media, and the band were hailed as real contenders in that tough marketplace.
Perhaps they will only make sense over this side of the Tasman when/if they tour. But this is the kind of album that gets people on Facebook starting a petition.
Raw, rowdy and rocking. With heart behind the bulletproof vest.