Graham Reid | | 1 min read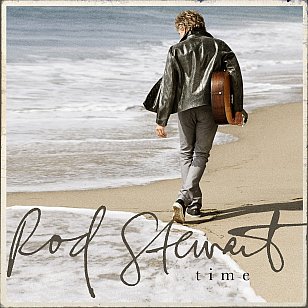 At the end of his enjoyable, candid autobiography last year Stewart said he'd started serious songwriting again (after decades). Given he was once a successful and often inspired writer, that was good news.
The reflection necessary for that book seem to have prompted the co-writes here where he declares love for his wife Penny (She Makes Me Happy, Beautiful Morning), respect for the support his late father gave him and his youthful determination to make it (Can't Stop Me Now), a Baby Boomer rumination on a first love (Brighton Beach), separation from a wife (It's Over, presumably about Rachel HUnter), some lost years before love returned (Finest Woman) a message to one of his sons (Live the Life) and so on.
Despite some smart lyrics (which reference his beloved old soul songs and some other classics, check the title track) some of the upbeat songs are little more than stadium-sized choruses and his many naysayers will find his sentimentality a bit hard to tolerate (but wasn't he always a sentimentalist, even as far back as Maggie May?).
Some of these will be crowd pleasers because of their familiarity (he's a little bit Seventies, and a lot of the Eighties in the production) and others will be useful autobiographical filler between the hits at a Las Vegas residency.
Again he covers a Tom Waits' song (Picture in a Frame) and although Waits loyalists will carp he does it well in his own way.
And this album is just that, Stewart doing it his typically shameless way.
Romantic, sentimental, soulful, calculated or however you read him you gotta love a guy who, at 68, said in his book he'd be gutted if this is "anything less than an international sensation".
A decent enough swag of the emotional, button-pushing songs here deserve that.