Graham Reid | | <1 min read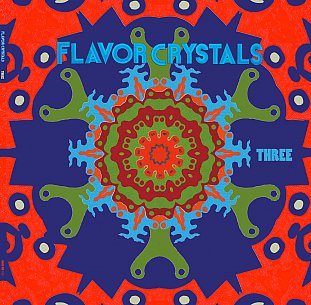 These trippy, ambient and strange sonic landscapes by this Minneapolis quartet have commanded an unfeasible amount of time at Elsewhere recently, because the music fits many moods (not dancing, of course) and the pieces sweep loosely into each other.
Spread across two discs -- originally three slices of shiny white vinyl -- there is also so much music it never sounds like it is repeating itself . . . that said though I have hit the random play button every now and again to see where the sounds take me.
Elsewhere is where in fact.
I have a substantial interview with Josh Richardson from the band here, but just thought I would draw this to your attention again.
It is very cool, in every sense of the word.
For more on Flavor Crystals and their albums you can find them on bandcamp here. The vinyl version of Three has sold out through bandcamp but some US distributors may still have copies. Three has also been released in New Zealand through Crooked Little Fingers who have a few vinyl versions left. See their website here.