Graham Reid | | <1 min read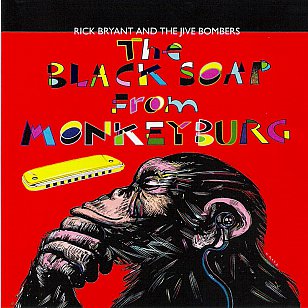 It's widely acknowledged Rick Bryant has one of the country's best soul-blues voices.
Or more correctly – on the evidence of this collection, most co-writes with guitarist Gordon Spittle – did have.
Here his voice is frequently a lesser and often shredded version of what it once was, his range fraying at the edges and only rarely does he bring the fire or emotion that was a hallmark of his best work with the Jive Bombers or the Windy City Strugglers.
Additionally many of the songs are lumbered with vapid lyrics which either lean on cliches or just sound clumsy (the lumpy title track, Red Meat and Bad Behaviour).
Pity, given Bryant has considerable life experience to draw on. It's hard to invest hoary lines like "a good woman is hard to find, give you peace for your body, peace for your mind, take you to the river, all down the line" with much engagement.
Sadly, aside from perhaps the opener I Know What To Do you suspect nothing here would make it onto any "Best of Rick Bryant" collection.