Graham Reid | | <1 min read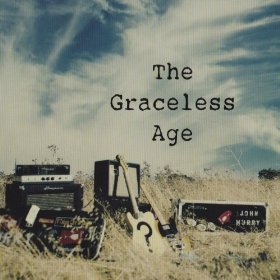 With all the high-profile, well-marketed albums around it's inevitable small players from darker corners go overlooked, but this extraordinary debut of original material by a Tupelo-born survivor deserves serious attention if damaged singer-songwriters have any appeal.
Somewhere between backroads alt.country, early Leonard Cohen and the storytelling of James McMurtry, The Graceless Age offers 10 songs which are alternately enchantingly bleak and melodic, understated but Bible black, and not an easy ride.
The songbirds have all broken their throats, the jury's guilty too, there's a needle and a spoon – but the arc of the album also breathes hope.
Even at 10 minutes Little Colored Balloons (which ends with an account of how he died of an OD in the back of an ambulance) will hold you every step and second right into its phone-call coda by his mother. Check the clip here.
Delivered by fuzzy electric and acoustic country guitars, old upright piano with lachrymose strings and scratchy electronica where required, the songs are framed in familiar styles.
But the key is Murry's tuneful if cracked baritone, and lyrics which which will grip you if recent Tom Waits and Springsteen, acoustic Nirvana and dark Southern literature are on your radar.
Like the sound of this? Then check out this.