Graham Reid | | <1 min read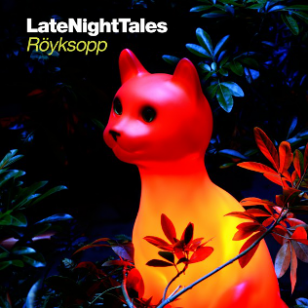 Another installment in the "you are feeling sleepy" series, this time music chosen Norway's premier electronica duo Royksopp who offer an eclectic selection and numerous nods to MOR with Australia's polished-smooth Little River Band (the startlingly lovely seven minute Light of Day), France's F.R. David (not his electro-pop hit Words but the similar ballad Music), English clarinetist Acker Bilk (Stranger of the Shore) and other gentle surprises from around the globe.
Of greater interest perhaps is Popul Vuh with a segment from their ethereal soundtrack to Aguirre, the late John Martyn with his sublime Small Hours and Andreas Vollenweider (big in the 80s) with a seductive piece of New Age-cum-classical harp music.
Royksopp add two unreleased pieces of their own, one a cover of Depeche Mode's Ice Machine, and the hour of easy listening is rounded off by another reading by Benedict Cumberbatch from Flat of Angles, by which time you may well have happily nodded off.
Mission accomplished.