Graham Reid | | <1 min read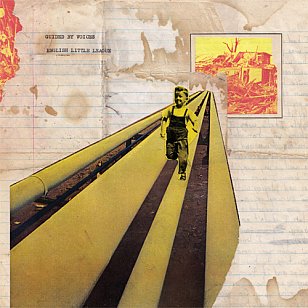 Longtime loyalists of this once important alt-rock band from Ohio (b. 1983) enjoyed their exciting outsider pre-grunge rock then endured indifferent albums, line-up changes around core characters Robert Pollard and Tobin Sprout, the inevitable break-up and farewell tour a decade ago, and the equally inevitable reunion these past few years.
So, even for fans, they've tested patience.
And this album certainly does because it often goes no further than previous highs, mostly hits some former mid-level moments and for the rest you've either been here before or – should they be new to you – this isn't worth bothering about.
Too frequently it's just more slightly marginal, indifferently familiar or undernourished alt-rock.
But – there's always a "but" with GBV – occasionally they deliver.
Here they belong to Sprout rather than Pollard: the sublimely ethereal power pop of Island (think the La's-cum-Shoes at their melodic best); the insistently unnerving, driving dark guitar-jangle pop of Quiet Game; his slightlydelic co-write with Pollard on the nagging Noble Instinct; and a song about the Beatles' manager Brian Epstein (spelled "Epstien") which sounds like a Lennon/Dakota-era lo-fi home recording outtake on piano with cheap drum-metronome.
If you want that kind of thing. Or this.