Graham Reid | | <1 min read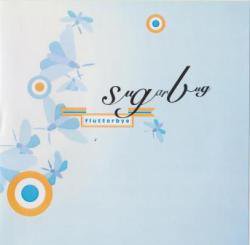 As I understand it, this quietly fascinating collection by a Wellington four-piece is a reissue of songs previously unissued.
To backtrack then: Some of these 10 songs topped the capital's Radio Active charts in the 90s and others did well on bNet stations. Hardly surprising as they mine that profitable post-Flying Nun ethos (they do the Clean's Do Your Thing as an eloquent soundswell ballad) but also bring something of their own.
If the chug'n'strum of Bunny's On the Run recalls some big-bash Nun bands (with a vocal delivered with Keith Richards' languor), the more menacing and psychedelic Shadows could be the 3D's on Mogadon and you probably can't hear Lost in Space without thinking of Sneaky Feelings' command of a pop song. Sugarbug have that too in their own sweet way.
But for every reference like that, elsewhere they step well away from the obvious templates. As on the weary and slow Big Picture, the alt.pop of Flicker and the lo-range psychedelia of Dusk and Another Time and Place.
On the delightfully dreamy ballad Alien Pod Creature they bring a South Pacific sound to a song that lives up to the strangeness of its title.
Again, the past surprises the present.