Graham Reid | | 2 min read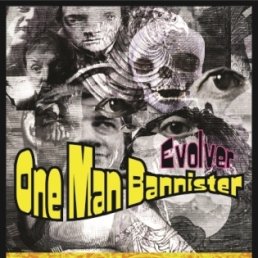 The idea behind this album is hardly new. It's now a commonplace for Britain's Mojo magazine, for example, to include a cover disc on which various contemporary artists record a classic album in its entirety, most often one by the Beatles.
What makes this album unique however is that it is -- as far as I'm aware -- the first time a single New Zealand artist has revisited a classic album and recorded their version of every song. And the album in question is by the Beatles.
Here Matthew Bannister (formerly of the Flying Nun band Sneaky Feelings and many other subsequent groups) under his most recent nom-de-disque One Man Bannister undertakes his own interpretations of this remarkable album (see here).
It is quite a stretch for one person -- Yellow Submarine to Eleanor Rigby, let alone Tomorrow Never Knows -- and made more so when it is just done at home as a labour of love.
But, against those formidable odds, this is not just very good indeed but it cuts dead some of those English or American outfits who have done similar things for a giveaway CD on a British magazine.
Although lo-fi and even low-key in places, Bannister pulls out some serious firepower on guitar. After what starts as an unnaturally reserved interpretation of Harrison's irritable Taxman he plugs in to tease the energy up a notch or two in an economic psychedelic solo, and later on Harrison's Love You To he surges through and showers it with sparks of electric energy. By taking these in another direction he stamps his own fingerprint on it.
And that is the strength of these interpretations. Bannister, an unashamed and longtime Beatle fan, might have been expected to be overly reverent, but he isn't . . . . unless the song requires a more restrained treatment, as on Here There And Everywhere -- where he skips McCartney's intro couplet -- which he delivers as appropriately delicate folk.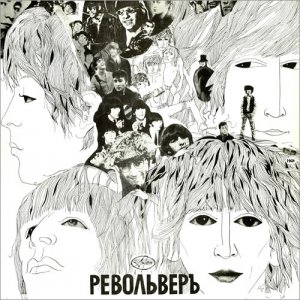 But Eleanor Rigby is given a neatly droning and propulsive guitar undercurrent (and a brittle guitar interpolation), he has a bit of fun on a very gentle Yellow Submarine and the opening of Good Day Sunshine is, "G'day sunshine". Very droll.
And where the Beatles' And Your Bird Can Sing was a guitar-driven rocker, Bannister neatly pulls it back to a quieter acoustic piano ballad and you could imagine Lennon might have done it this way for The White Album.
It's lovely -- and I say that as one whose favourite Beatles' song is this for its powerful pop-rock economy and guitar.
It also leads neatly into a jaunty acoustic version of For No One with a slight country music twist. (Maybe McCartney would have done it this way for Wings' Wild Life album?).
Dr Robert becomes white soul-pop, the horn-punctuated Got to Get You into My Life now becomes a taut and desperate guitar rocker.
But of course attention alights on The Big One . . . Lennon's seriously psychedelic Tomorrow Never Knows which closed the album.
Last year at iTunes there was a Beatles compilation File Under Rock and on it Tomorrow Never Knows was slightly sped-up to take it to the dancefloor. It worked, as does Bannister's version here which is done like a baggy Manchester band of the Nineties with wah-wah, an E-groove and suitably disembodied vocals. Even the most sceptical could not help but be impressed.
Okay, let's be honest. Evolver is a bit of a conceit and maybe even vanity pubishing in the minds of some, but Bannister acquits himself remarkable well on a project that Beatle aficionados would concede is a very tough call.
By aiming lower and more modestly in some of his interpretations he brings a sensitivity as much as a sensibility, and this album -- conceit, if you will -- actually works better than anyone, perhaps even Bannister himself, had any right to expect.
Beatle/Bannister fan or not, you deserve to hear this.
Matthew Bannister answers our Famous Elsewhere Questionnaire here.