Graham Reid | | 1 min read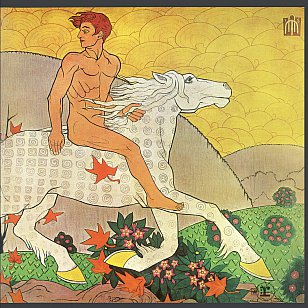 Released in 1969, this -- their third album -- was the last of the original Fleetwood Mac line-up which included guitar genius and Mac-founder Peter Green, another graduate of John Mayall's Blues Breakers and at the time spoken of with the same admiration reserved for the likes of Eric Clapton and Jeff Beck.
Also in the line-up was acclaimed guitarist Jeremy Spencer, who by this time was making very few contributions.
The album was the first to include guitarist Danny Kirwan who had done the dual guitar part with Green on their big hit single Albatross, and had taken the lead on the non-album single Oh Well Part 1.
So for an album in which some key players appeared to be in transition -- Green, then Spencer, would quit shortly after (Spencer was on the subsequent Kiln House album although his songs weren't much cop) -- it is surprisingly coherent.
By this time they had moved from their purist blues roots and were making interesting, expansive music which -- while it still sometimes had its feet in that idiom (Show-Biz Blues, One Sunny Day etc) -- was reaching in multiple directions.
The rhythm section of drummer Mick Fleetwood and bassist John McVie -- who would carry the band name and reinvent Fleetwood Mac as we know them today within five years -- were the engine room but attention alights on the guitar work, and lyrics which indicate some fragile and fragmenting personalities.
This remastered version is the UK edition of the original album and sensibly adds as extra tracks Oh Well (both parts), the single The Green Manalishi and the B-side World in Harmony, the only Fleetwood Mac song to get a Kirwan/Green co-credit.
With excellent liner notes by David Fricke which contextualise the songs, this is more than just a snapshot in time but an album that still stands.
See here for more on Fleetwood Mac
For other RECOMMENDED REISSUE releases (as opposed to our on-going Bargain Buy series) see here.