Graham Reid | | <1 min read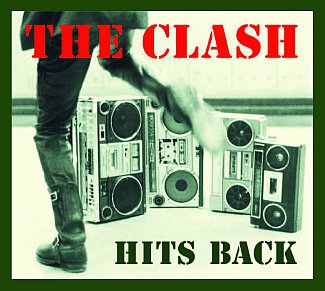 Okay, this isn't exactly a reissue (although everything here has been readily available) and it also isn't a hits collection despite the suggestion of the title because the Clash didn't have enough hits to fill one disc let alone the two here.
But what it is -- and this is why it is recommended -- is a decent, 32-song career overview (which sensibly avoids anything from their crash'n'burn album Cut the Crap of '85) and bases its contents on Joe Strummer's set lists for their Casbah UK Tour show at Brixton's Fairdeal in July '82, by which time they had a blistering collection of songs. It was before the fall.
So this rather more finely focused collection includes the essentials -- London Calling, White Man in Hammersmith Palais, Guns of Brixton, Bankrobber, White Riot and so on -- with their covers (Brand New Cadillac, Police and Thieves, Armagideon Time, I Fought the Law and others) plus decent album tracks.
Every home should have the London Calling album but this one is a one-stop shop for the curious (with a career synopsis by Pat Gilbert), or Clash for the car.
It is of course, as Strummer sings in Hammersmith Palais, "turning rebellion into money".
It was always thus.
For other RECOMMENDED REISSUE releases (as opposed to our on-going Bargain Buy series) see here.