Graham Reid | | <1 min read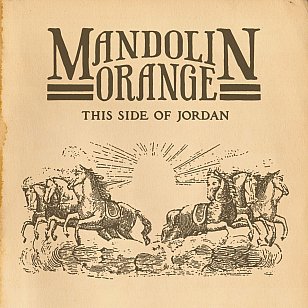 This North Carolina duo of Andrew Marlin and Emily Frantz mine a well-worked seam of Americana with acoustic guitars, flattened harmonies, mandolin, Appalachian fiddle and so on.
Which means they won't sound especially original to casual ears.
But in their atmospherically listless songs and emotionally turned-down narratives – which come with subtle arrangements and discreet embellishment from harmonica and that fiddle – they have a gentle but firm grip which just doesn't let go.
Their music has rightly drawn praise from the likes of Rosanne Cash ("elegance and intricacy") but this third album isn't so grounded in some distant rural past that it can't deal with contemporary life (Morphine Girl), the jaded American Dream ("suited us just fine"), gay relationships (the gentle and affirming Hey Adam) and dreams affirmed or denied (House of Stone, There Was a Time).
There's a hymnal quality about some songs, but equally they are happy to go down town to tie one on (Waltz About Whiskey) and mournfully deal with hard times without becoming maudlin or sentimental.
Although critical comparisons with Gillian Welch and David Rawlings seem strained, this duo have created a folk-pop niche within alt.Americana which is a distinctive and welcoming place.