Graham Reid | | <1 min read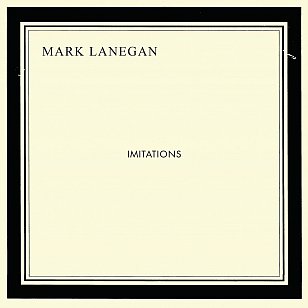 Pity anyone collecting the complete works of Mark Lanegan who not only runs a solo career but has been a gravitas-filled voice in Screaming Trees, QOTSA, the Gutter Twins, Soulsavers, Twilight Singers, on albums with Isobel Campbell and, just four months ago, Black Pudding with London multi-instrumentalist Duke Garwood.
Here he covers a moody selection of songs which include a sensitively spare Mack the Knife, Hall and Oates' She's Gone (given an oblique but lovely MOR treatment) and material associated with Frank Sinatra (and Nancy in the case of the Bond theme You Only Live Twice in a simple acoustic guitar setting), Andy Williams (whom he rightly considers one of the great voices) and Nick Cave (Brompton Oratory).
Most of these songs (many gently steeped in strings) he heard as kid, others – like his fine interpretation of John Cale's I'm Not the Loving Kind – came from his formative years.
This isn't up – or more correctly down – there with his last solo album Blues Funeral, but he often finds new meaning in old lyrics (Lonely Street, Autumn Leaves) which shift it from a vanity project into dim-light territory.
Very playable but perhaps interesting more than essential.
Unless you collect Lanegan.
If Mark Lanegan interests you there is a lot of him at Elsewhere starting here.