Graham Reid | | 1 min read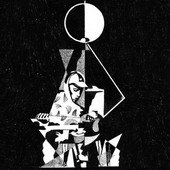 While it's interesting to hear people banging on about "the 27 club" -- the coincidence of so famous musicians dying or killing themselves at that age -- it might be more rewarding to look to "the 19 club", an age when so many artists seem to emerge with preternaturally mature work.
We'll exclude so many US pop acts because most are on a commercial path rather than an artistic one, but in the real world Adele is an obvious example. Amy WInehouse and more recently Jake Bugg were writing and recording their debuts in their 19th years (both albums appeared a few months after their 20th birthdays) and Charli XCX whose goth-pop is described as Madonna-meets-Siouxsie Sioux and some pundits are saying should have been nominated for Mercury Prize.
And now King Krule, also in that list of shoulda been nominated for a Mercury.
He is Archy Marshall from southeast London and this, his debut album, was released on his 19th birthday. And he sounds much older than his years.
Somewhere along a post hip-hop line between Billy Bragg and The Streets, with a smattering of a whisky-bar balladeer (Baby Blue) and the experimentalism of early Beck or Bright Eyes, Krule is at once a battered white soul singer-cum-street poet who embeds his hard-edge lyrics in settings for scraping electronic, the ocassional sample (The Wicker Man, jazz pianist Bill Evans) or across piano.
Throughout there is tone of defeatism and regret in many places (life and love have done that to one so young?) which marry well with his delivery which comes somewhere between poetic rap and gritty soul-jazz. And a sure-footed understanding of dub (the closer bathed in Grey).
My suspicion is he's also listened to a fair bit of serious jazz -- he attended the Brit School (for performing arts) and released this song (included on this album) as Zoo Kid before adopting the more appropriate stage name King Krule. A Lizard State swings as much as it stings and he has lounge-noir approach on Will I Come.
Much of this is bare and raw (Has This Hit? opens with a tortured "another disappointed soul" and moves along like Waits-Sinatra trashcan-noir) so won't be an easy option for most.
But when he nails a song/subject over beats or a simple guitar/piano figure you can hear talent which won't be easily contained.