Graham Reid | | 1 min read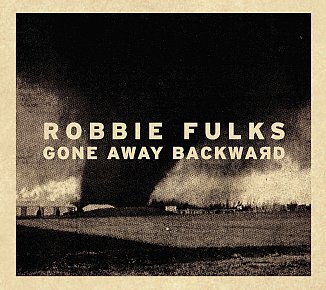 Country singer Fulks will always get a fair hearing at Elsewhere on the basis of one song alone, his courageous cover of Cher's Believe which he delivered solo as a slow and aching ballad (with his own Autotune inflection).
It was on his double live album Revenge! (and you can hear that song with our review here). That album had one disc with his band and the other him seated and solo, and although both are excellent the latter is the one you return to.
Which makes this (almost) solo outing -- produced and recorded by Steve Albini -- a very attractive proposition as he sings up-close his narratives of a smalltown America and its people in troubled times, being a year free and single (the almost hokey When You Get to the Bottom "you'll know you are home" which could have suited the late George Jones) and of lives fraying. While he often makes a kind of honky-tonk music here he matches it to bluegrass fiddles and dobro.
There's a sprightly instrumental with guitarist Robbie Gjersoe on Pacific Slope, but the best here is when Fulks tells a story or takes a moment to get close and turn the microscope on a relationship of sad goodbyes and shattered dreams (the departure song Guess I Got Wrong).
Fulks is no rural backwater guy, here are cars in driveaways, slaps at New York bankers and a ruminations on God sung to a newborn child. He gets sentimentally reflective on That's Where I'm From ("a man climbs as high as he can, but his heart belongs where it began . . .").
This very traditional country in its delivery -- perhaps too country for alt.country people -- but Fulks is always worth paying serious attention to.